Last Sunday, I went a little nuts and bought a bunch of houseplants at Ikea. Once I got them home and potted up, I realized that we have a dearth of side tables. So, I want places to put plants (and beverages and remotes and maybe feet), but I don't want to clutter up the joint visually.
I'd been eying cb2's
acrylic nesting tables
for a while, but after browsing the site, found I preferred the
Monacle [sic] side table
(possibly because it shows up in the apartment of that muscle-bound, tattooed pixie on Color Splash):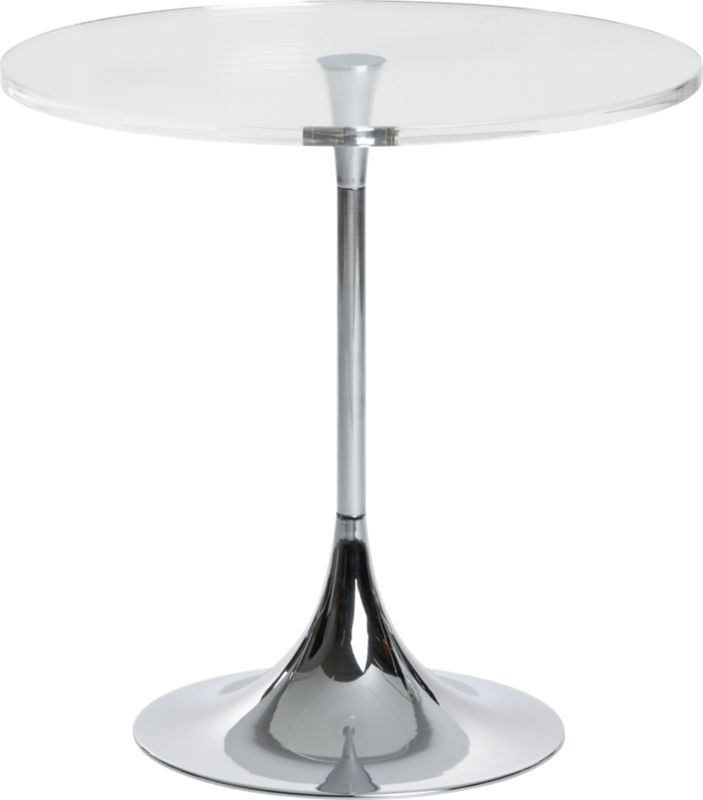 (BTW, it's backordered until the end of April, despite what the website may say.)
I also ordered
this acrylic side table
from Overstock:
Both are on sale for about $100 each.
I'm still toying with the idea of getting
this
for the entry way. $295's a little much for acrylic, though, don't you think?